About BH Telecom
BH Telecom is the leading telecom operator in Bosnia and Herzegovina, which has provided high quality and the most up-to-date services in the field of telecommunications to its users.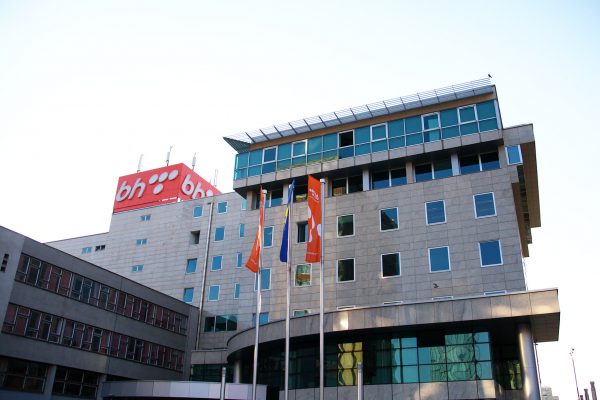 We managed to show for another year in a row that we are fully focused on our vision to remain the first choice on the market of digital solutions and services by ensuring a superior user experience and continuously contribute to the development of a modern and better society in Bosnia and Herzegovina.
Read the report
BH Telecom and International cooperation
BH Telecom has provided telecommunication services in the whole territory of Bosnia and Herzegovina, applying the newest technologies pursuant to the international and local standards, regulations and norms.
The infrastructure of BH Telecom is part of the global telecommunications system and as such bh. It enables citizens and business entities to use high-quality fixed and mobile networks in local, long-distance and international traffic, as well as numerous, differently modeled packages of services.
With the existing capacities on direct links, it enables its subscribers the service of international voice telephony by automatic dialing from 225 countries of the world.
Through interconnections with international operators, BH Telecom provides its subscribers with international voice telephony and SMS exchange with all countries of the world. BH Telecom has 24 direct connections with international operators, and 11 direct connections with Bosnian-Herzegovinian operators, through which telephone traffic is exchanged.
BH Telecom has provided its customers with a quality roaming service around the world. Users can have uninterrupted communication during their stay abroad in 167 countries around the world, and choose from 334 operators with which BH Telecom has concluded roaming agreements.
0
countries
international voice telephony service by automatic dialing
0
direct links
with international operators
0
direct links
with Bosnian-Herzegovinian operators
0
countries
roaming services
0
operators
concluded roaming agreements
0
all countries
voice telephony and SMS exchange
Business quality
Strategic guidelines of BH Telecom have made assumptions for a long-term success of this company.
This way the Management and General Manager of BH Telecom have implemented company's vision, mission and goals in order to achieve the pre-arranged goals.
Membership in International Telecommunications Associations
BH Telecom is a member of International Telecommunication Associations.