Welcome to the best Mobile Network in Bosnia and Herzegovina.
Be connected.
Make yourself at home.
BH Telecom offers unique coverage, excellent voice quality and top surfing speeds.
Tourist offers
BH Telecom
BH Telecom is the leading telecom operator in Bosnia and Herzegovina, which has provided high quality and the most up-to-date services in the field of telecommunications to its users.
We have a very serious strategic approach to corporate responsibility knowing we are a part of the fast evolving industry and making our best efforts to offer innovated services, so contributing to the well-being of our society as a whole. Thanks to our managing, having our users on the first place, implementing new technologies and making good business decisions, we have proved to be the best provider of telecommunication services in spite of a large-scale competition in the telecommunications market.
Our uniqueness, tradition, comprehensive service offer and fast business development havemade us recognizable in the telecommunications market.
Through digital transformation, BH Telecom will change, restructure, invest and develop its business by entering new business niches, creating new business models and expanding its portfolio of services, all in order to meet the needs of our customers and increase their satisfaction.
CEO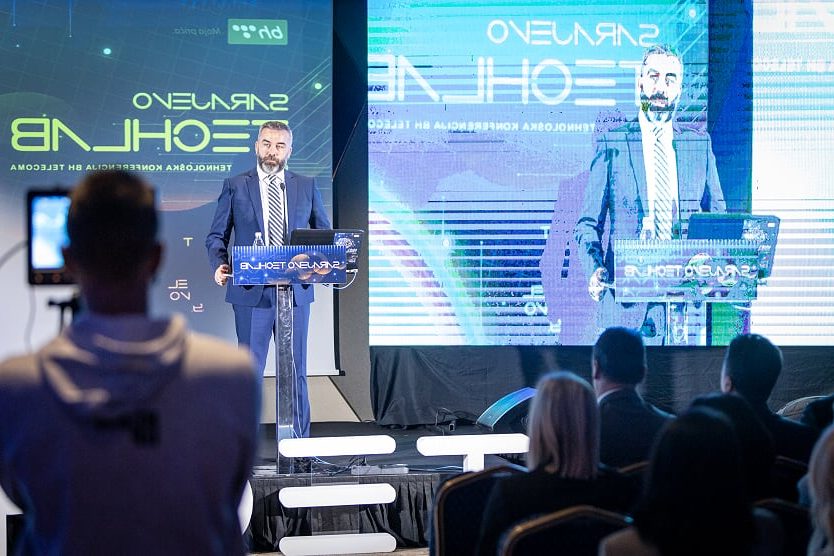 As a socially responsible company, we take part in day-to-day progress of BiH society.
Wholesale Services Enhancement Based on Innovative Approach
If you are an International operator and look for a reliable BiH partner for provision of quality services to your end users or for your own needs, we offer you a large number of services.
We are able to provide you with a fast response, reliable infrastructure and high support level.
Want to work with us?
If you need more information or help while using BH Telecom services, please contact us.
Contact us